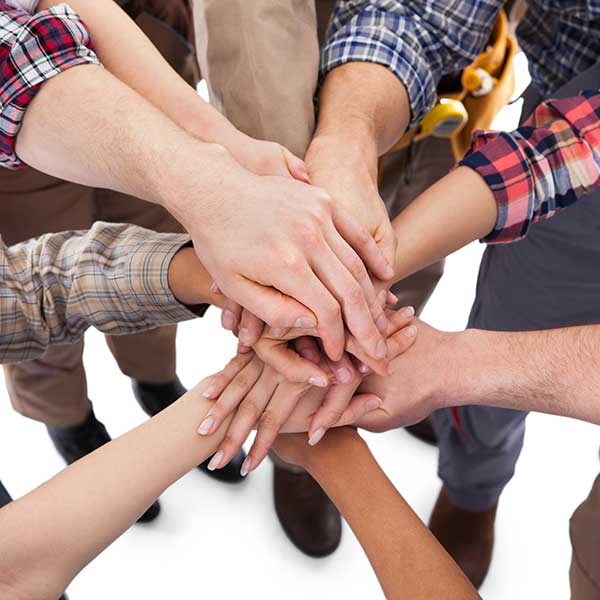 The technicians and staff at EZ-Air Inc are a dedicated group of individuals, working together as a team to ensure quality work and customer satisfaction.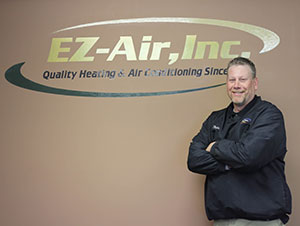 Keith Smith
Master Service Technician & Sales Consultant
Keith joined us in 2005, bringing his 30+ years of experience in the Heating & Air Conditioning field. As a former HVAC Contractor, many of his years were spent helping customers design a system that would be right for their home & family. He is a great asset, not only to our company, but also to customers who need advice on the decision to repair or replace.
In his leisure time Keith enjoys the outdoors. He is an avid sportsman & enjoys, fishing, hunting and conservation. He is also a mean outdoor cook, whether on the grill or smoker.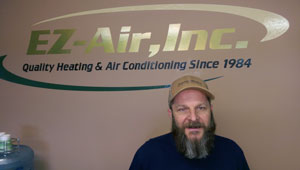 Jeff Gregory
Installation & Service
Jeff joined us in 2012 and brings his 33+ years of experience in the Heating & Air Conditioning field to benefit our customers. His attention to detail makes his installations and sheet metal fabrication something to be proud of.
In his spare time Jeff also enjoys woodworking and carpentry. Jeff's passion is the outdoors, an avid hunter and sportsman who has traveled the country to pursue his hobby.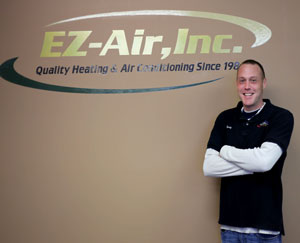 Barry Shell
Installation, Service & Generator Installer
Barry has been with us for 15 years, primarily doing installation of heating, air conditioning, and Kohler generators. With his strong electrical background he also does service. In his off time Barry enjoys spending time with his son and coaching youth sports. They both like to play basketball, baseball and soccer.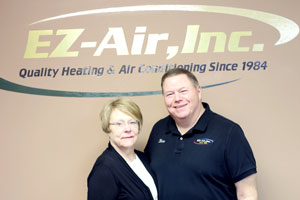 Debbie & Harvey Shell
Owners
Deb & Harv started the company in 1984. That's over 30 years of personal attention to our customers, many have become friends. In their spare time, they love to spend time with their grandchildren.
Deb's favorite pastime is hand quilting. She has quilted all over the country, while attending trapshoots with Harv.
Harv is an avid trapshooter, traveling to many area State shoots and the Grand American Trapshoot every year. They celebrated their 40th wedding anniversary in 2014.