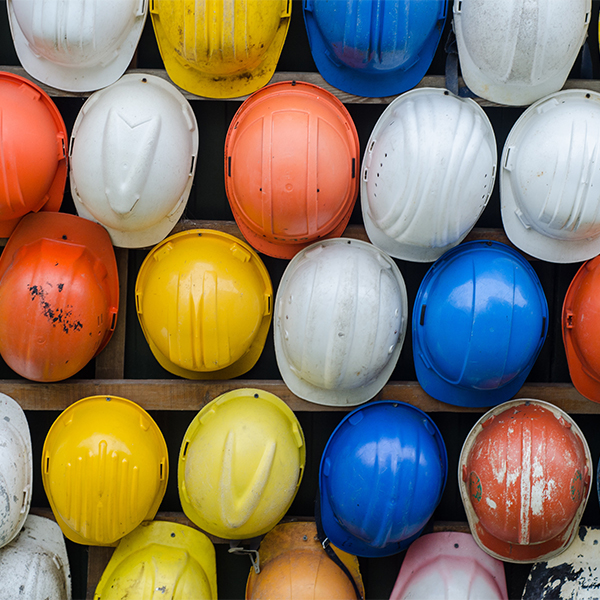 The technicians and staff at EZ-Air Inc are a dedicated group of individuals, working together as a team to ensure quality work and customer satisfaction.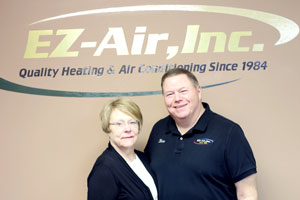 Debbie & Harvey Shell
Owners
Deb & Harv started the company in 1984. That's over 30 years of personal attention to our customers, many have become friends. In their spare time, they love to spend time with their grandchildren.
Deb's favorite pastime is hand quilting. She has quilted all over the country, while attending trapshoots with Harv.
Harv is an avid trapshooter, traveling to many area State shoots and the Grand American Trapshoot every year. They celebrated their 40th wedding anniversary in 2014.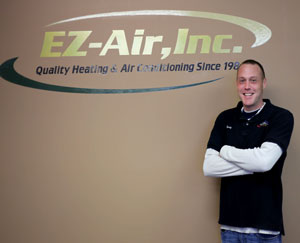 Barry Shell
Installation & Service
Barry has been with us for 20 years, primarily doing installation of heating, air conditioning, and ductwork. With his strong electrical background he also does service. In his off time Barry enjoys spending time with his son and playing and watching sports.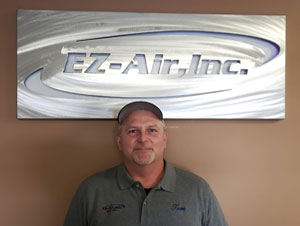 Tom Williams
Installation & Service
Tom joined us in 2014 with a diverse background in home construction. He installs and services heating and air conditioning equipment and takes great pride in his work. In his time-off Tom enjoys the outdoors, fishing and spending time with his family. He is also a volunteer for the Grundy 3 Rivers Habitat for Humanity program.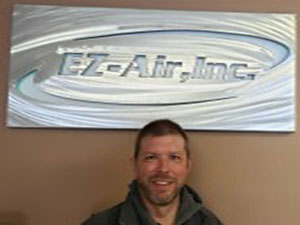 Jeff Bizek
Installation & Service
Jeff joined us in the spring of 2020. He is a master service technician with numerous certifications and has 17 years of light commercial and residential HVAC service experience. After work he enjoy's spending time with family, working on cars and doing home projects. He also enjoy's boating and sports.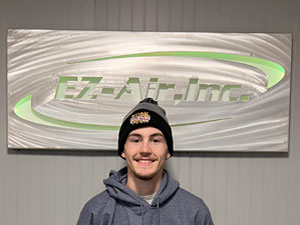 Gavyn Williams
Installation & Service
Gavyn resides in Coal City with his girlfriend Destiny. They have 2 dogs, Nala and Ollie and enjoy spending time together with them. He also enjoys relaxing and watching sports in his spare time.
Gavyn started his HVAC career in 2020 and is rapidly becoming a top hand.