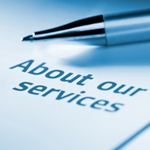 Heating and cooling systems have a way of breaking down when the weather is at its worst; on the coldest day of a frigid winter, or during a sizzling summer heat wave; times when your comfort system must work the hardest, and when you need it most.
Regular check-ups will help to maximize the life expectancy of your system; unfortunately, even the best maintenance won't prevent normal wear and tear.
Why should I invest in the EZ-Air Comfort Club?
Savings: EZ-Air Comfort Club members typically save more than the cost of membership through reduced operating costs, longer equipment life, no increased repair cost for overtime repairs, up to one pound of refrigerant and a 15% discount on any repairs or purchases including equipment purchases.

Priority Service: Whether it's real HOT or real COLD, our EZ-Air Comfort Club members jump to the head of the service list in front of non-club members.

Peace of Mind: Over 90% of all the repairs we perform are due to that ugly 4-letter word .....DIRT! EZ-Air Comfort Club membership includes a Precision Tune-Up, cleaning and safety inspection on their equipment Twice a year resulting in fewer breakdowns

Keeps Warranties in effect: Just like automobile makers, HVAC manufacturers require regular scheduled maintenance to keep your warranties in effect.

Transferable: Should you sell your home, your EZ-Air Comfort Club membership is fully transferable to the new owner at No Charge. This adds value to your home.
Ask your Service Tech for a membership Today!